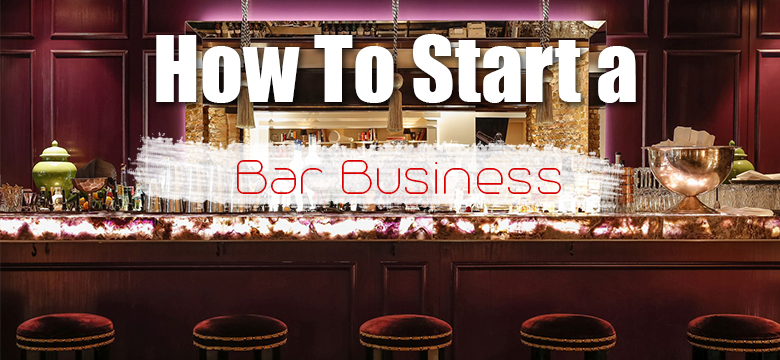 09 Oct, 2018
How To Start a Small Bar Business
Have you always flourished in the latest hours of the night? Do you find the inebriated endearing? Do you consider yourself a fixer, a problem solver, a magician? Is there something about the smell of beer soaked floors that makes you think, Man, I wish I owned this place? If you've always dreamed of having your very own Cheers, but were previously discouraged by the plethora of possible ways that you could fail, here's a guide of things you need to be aware of, things to avoid, things to seek out, and everything else you may want to know before setting out to turn your bar dream into a reality.
Creating a Business Plan
Summarize your concept (described above) in a few tight sentences that you can eventually use as the starting point of your pitch to investors.
What are you going to name your bar?  This is the beginning of your dream becoming a household name, it's more important than you may think.  Be creative, steering clear of the generic, let it espouse your vibe, and make it catchy and memorable.
Determine how much initial capital do you need: However much initial capital you think you will need—you need about 20-40% more than that… SERIOUSLY, 20-40% more — when in doubt, round up!!!
Be sure to include the amount of initial capital that you have in personal funds and how much money you will need to raise from outside sources.
Solidify your first hires: Everything from whether or not you'll have a manager or you'll be managing the bar yourself, to your bouncer and security needs, to how many bartenders who plan to hire should be laid out in your initial business plan so that when you begin your search for your opening staff, you know who you're looking to hire.
Outline where will you look for your opening staff: Other than word of mouth and pulling from the neighborhood (especially for bartenders, look for locals who have worked at other bars in the area), this is a hard place for us to make recommendations. Craigslist and other jobs board have everything to offer from perfect fits to absolutely unhireable and it will take some sifting through the mess to find what you're looking for. Regardless, this is a crucial but tricky step so start to think about it early.
Nail down what type of space you'll need to bring your vision to life: How big of a space do you require in terms of square footage? (i.e. How many people do you want to have in your bar when it's at capacity?) Do you need a full kitchen? Equipment requirements?
Consider your food and beverage program: What will you serve and how much will it cost? What's your pricing strategy: industry-focused or customer-focused? Who will be your suppliers/distributors?
When calculating the total cost of a drink, think beyond the liquor and mixers to the cost of garnishes and napkins; your total cost should be no more than 20% of the price you charge.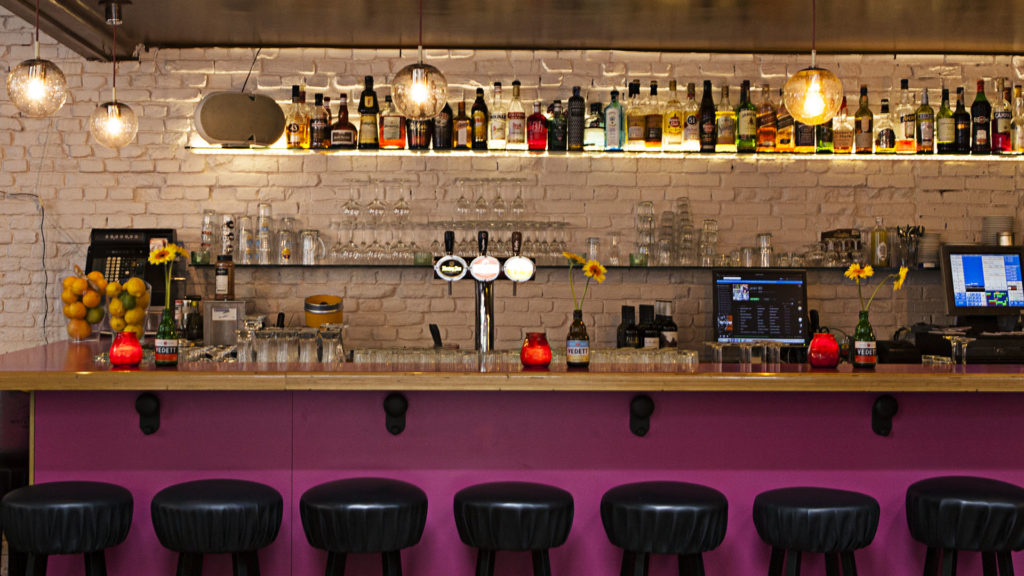 Outline your financial strategy:
When do you expect to be in the black? [Goal: 6 months – 1 year]
When do you expect to break even? [Goal: 3-5 years]
What is your exit strategy if things go wrong?
How will you keep track of your financial goals and checkpoints?
How much should you be saving? [Put away about 2-4% of your weekly operating costs for emergencies, invest the rest back into improving your profitability]
Miscellaneous: 
Choose a POS System, Inventory System, Payroll System, and create on overall training and operating manual.
How much can you spend on rent? How much, roughly, will initial renovations cost?
Location
Once you have your business plan and you've decided on what your bar's identity will be, think about what kind of neighborhood will foster the development of that identity by attracting your target customers. Here, your location search must extend beyond floor plan requirements and return to the idea of fit. On a narrower scale, you might want to think about little things like proximity to your home since you'll practically live at the bar in its early life and being as far away from institutions like churches and schools as possible to avoid unnecessary noise complaints and community backlash (i.e. not being granted your liquor license). In thinking about proximity to your competition and importance of foot traffic, there are different factors that must be considered when deciding what is most important to you. Keep in mind the spatial requirements that you laid out in your business plan; looking for a space that was previously a bar can cut down your renovation costs, but beware of Bermuda Triangle spaces and try to scope out why the last bar failed (i.e. if the bar did so well they're now expanding to a larger space, great, but if the space has been three separate bars, maybe keep searching). Tip: Ask about the grade of copper in the pipes and talk to your plumber (we can't stress enough how important durable pipes are).
Steps to take before beginning your location search:
Determine how much you can spend on rent and which neighborhoods are within your price range
Think about where your vision will fit best, and where your target consumers are concentrated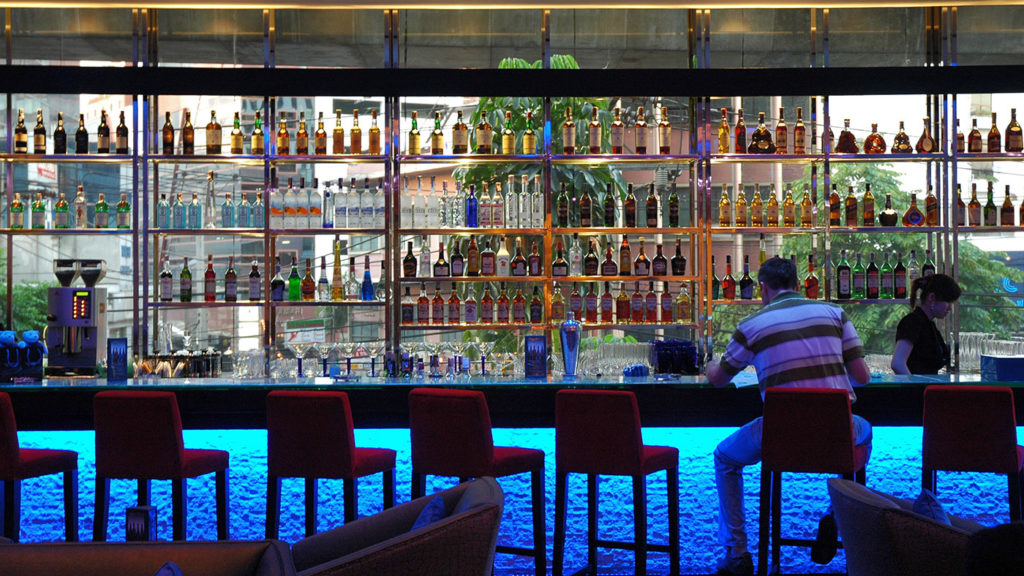 Negotiating the Lease
Once you've found your space and there is talk of signing a lease, it's time to hire a lawyer; you're opening a bar and will, therefore, need legal representation pretty much forever. Hiring a lawyer who typically represents small businesses in their early stages will not only provide you with someone who can negotiate the complexities of a commercial lease, but will also allow someone with legal expertise to have a greater understanding of your business plan and to ensure you don't skip any vital steps on your operating agreement. Ask your fellow restaurant and bar owners in the area who they use for legal representation, as this relationship could end up being vital.
When signing the lease for your bar, more time is your friend: you shouldn't be signing a lease for less than 10 years, so, if you can get 15, take it. If it could potentially take five years for you to break even, a five-year lease will swallow your finances before you have the chance to become profitable.
Getting the Liquor License
If you've made it to the lease-signing-stage, you're in it for the long haul. This means it's time to begin the process of obtaining the dreaded but essential liquor license. A liquor license will obviously play a key role in your bar's functionality, so hiring a liquor lawyer could be the difference between opening when you want to, and not opening at all. A professional shark will help you negotiate with the State Liquor Authority and make sure that all your I's are dotted and T's are crossed in terms of zoning and state laws. As important as it is to build a relationship with the state (the state, ultimately, is making money off of your business, so you can and should get them on your side), having the support of your local community board is imperative; go to meetings and make yourself known as an honest and experienced business owner who will handle the inevitable problems that will arise from opening a nightlife establishment in the neighborhood that these folks call home. Draw attention to the jobs that you will create in the community and your sensitivity to and concern for community welfare—obviously there will be cranky, rude members who don't care about your points and attempt to negate your logical arguments, your job is to look more reasonable to the majority than they do. Point being, emphasize that you are a respectable business owner who will take responsibility for future issues and will maintain an open dialogue about their concerns — and follow through on what you promise.
Tips about the liquor license process:
Be PATIENT and strategic: If your concept isn't hinged on hard alcohol (i.e. this isn't a viable move for a Whiskey bar), you apply for beer and wine.  Then, after a year of successful business and a clean record to show to the community board: apply for the full license.
Remember the liquor license is tied to the place, not the owners.  Standard procedure in New York is to submit your license application 24 hours after you sign the lease.
The question of how to obtain the necessary funds to even consider opening a bar can pose a daunting roadblock to any dreamer, but there are plenty of success stories that prove you don't need to have Bill Gates' net worth in your bank account to make it happen.
First, if it's viable, start by presenting your business plan or pitch deck to your friends and family; either borrow money for the upfront costs from your loved ones until you are able to qualify for a term loan, or opt for a cash infusion from them that allows them to have partial ownership in your bar until it becomes profitable — even a long term investment structure that creates more of a business partnership between you and your investors, can get you a long way in reaching that initial lump sum. That direction, of course, won't be viable to all new business owners, but there are plenty of other resources you can turn to.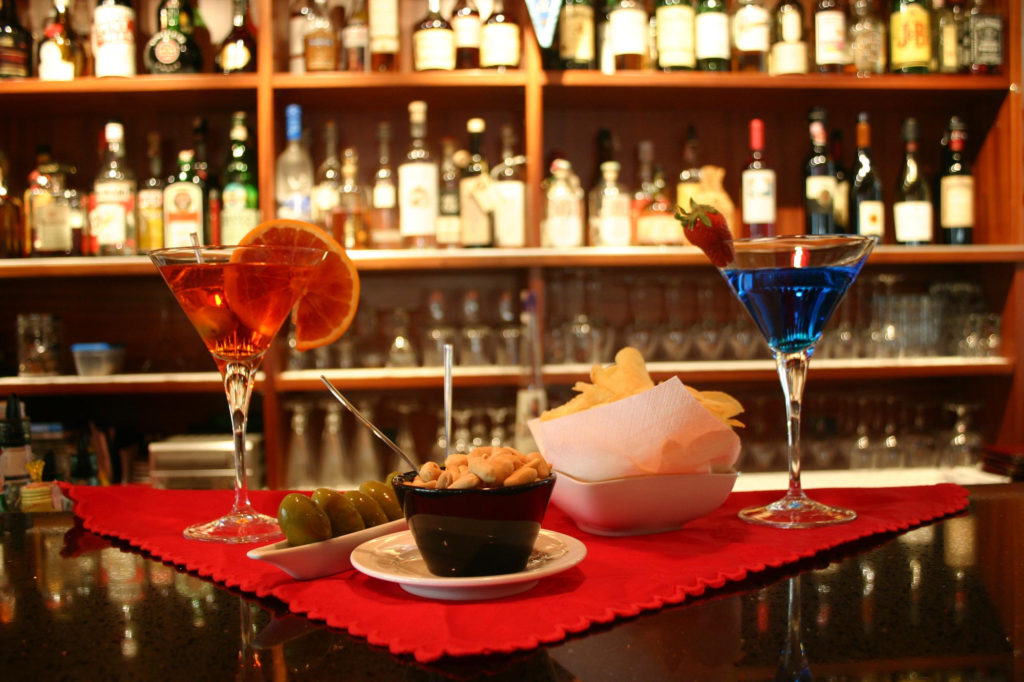 Financing Options
Equity financing: For many investors, equity is the most attractive form of investment, giving them the prestige of ownership; investors give you money in exchange for a future stake in your bar when you become profitable. You estimate how much you think your future worth will be and, based on this estimate, they decide how much they will give you, which congruently determines percentage of ownership they'll have. If bootstrapping isn't an option and your initial collateral is minimal, the long runway that equity financing will give you to become profitable makes it a strong option to pursue.
If possible, seek out a business partner or investor with high net worth to provide the financial backing because they are passionate about your concept. Investors that will likely invest in you are probably not looking to make a huge profit and are more interested in the prestige of owning a bar (you should be offering about 2% of ownership, so you'll need multiple investors unless you enter into a partnership).
Debt financing gives you a lump sum and you agree on a repayment schedule and an interest rate.  While this is the most common form of financing for new businesses, if you don't have any substantial collateral you may have difficulty securing this type of loan because, in the event that your business goes under and you default on the loan, your investors will expect there to be some kind of tangible guarantee.
Creating a Pitch Deck
A pitch deck is a presentation that you will use to tell investors who you are, what you want to do, how you'll do it, and what you'll need. Typical pitch decks use a presentation program like PowerPoint; clarity and concision are essential, but you also need to incite an emotional response in your audience through the story that you tell about your bar. If you can make them feel inspired or moved, chances are far higher that they will invest.
Your deck is essentially your business plan distilled down to the most essential points. When pitching your bar idea, a basic introduction about who you and your team are and why you're presenting your idea to these particular investors is a basic starting point. Next, delve into your concept and focus on differentiation in the industry; talk about why the neighborhood will benefit from what your bar will bring to the table and how it will avoid being usurped by the hundreds of other bars. Tie this to your target demographic of consumers and the traction of your customer base. You need to address your competition and the general market that you are entering and then, finally, pitch how much money you are looking for and with what terms.
Building the Space
You've raised the money, signed your lease, and even applied for your liquor license, now what? Creating the atmosphere of your bar and developing the space should be the fun part of your start-up process; if you really honed in on your vision and concept, most of your planning has already been done. Once you have your floor plan, look at what your space already has—does the kitchen fit your needs, is there enough space, what needs to be built, do the bathrooms need to be gutted—and then start deciding what needs to be done before you can open for business. A word of caution about initial renovations: the space doesn't need to be perfect and your initial capital is precious, hold off on anything that either isn't essential or would disrupt regular business too severely if done later on until you've been open for at least a year.  The design of your space has to extend to smart utilities: every detail from picking the right HVAC system to type of lightbulb will affect your operating costs.
However, if the space simply isn't ready, it isn't ready. Just because you shouldn't be going overboard and spending every penny you have, doesn't mean this is the place to skimp.  Your space needs to be dialed in if your vision is truly going to come to life, so DIY methods might not be enough to get it to be ready-for-business. Do your homework when hiring your architect and contractor; they will be your partners in creating your dream (and an unreliable contractor who is consistently behind schedule will drive you insane and only take away from the time that you have to become profitable).  If you choose not to hire an architect, it's essential that you research the variety of paperwork that the city will require you to submit.  An easy place to start in your search for the perfect design guru is your favorite spaces: walk in and try to to find out who they used (and while you're at it, network with the owner).
Hiring the Team
A perfect space is utterly useless without an equally perfect staff. A bar is the epitome of an environment where the people make the space, and customer service is truly everything.
Choosing a manager: Many owners choose to manage their own bars, but this is a task that essentially means you are signing away your life to your business for a minimum of 2 years and a maximum of forever (and even with a manager, you'll practically live at your bar). This is not to say that having a manager magically alleviates the workload; who your manager is and how closely his or her work ethic matches yours will determine whether or not he or she is a nuisance or a savior. You want someone who is passionate about your vision and highly organized. Just like you can't spend your nights at the bar being drunk and rowdy, your manager must mirror this responsible character and set an example for the entire staff.  When interviewing, you want to look for previous management experience, knowledge of the industry and market, and most importantly, a ready-to-take-on-the-world attitude.  Walking through some pseudo problem situations and asking your candidates how they would handle them is a solid tactic.
Choosing bartenders: A good bartender isn't just the bartender who can make the best drink; anyone can learn the skill of making a great drink with enough practice and repetition. If you've been to a bar, you know that a personable bartender changes everything; a bartender can be the sole reason that you have loyal regulars and a bad bartender can easily discourage patrons from returning, marring the vibe of the whole bar. That being said, if your bar falls into the "trendy-mixologist-made-specialty drinks" kind of spot, then you should be careful about hiring any average joe. This might require some extra investment in the hiring front, such as attending festivals like Tales of the Cocktail to recruit talent.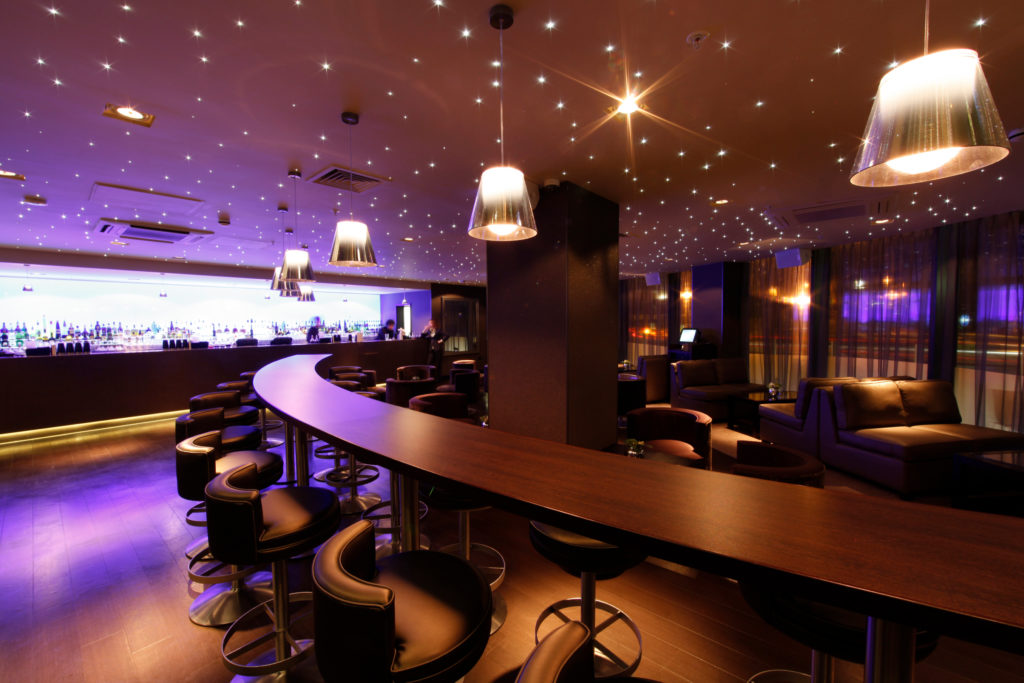 Choosing security: How many bouncers, or if you need a bouncer at all, is going to depend greatly on your concept. If your bar is a small scale wine bar, you probably don't need a bouncer; if you're opening a massive sports bar, you'll definitely need a bouncer on game nights. Many bars choose to only have bouncers on busier nights (ex: Thursday- Saturday).
Your marketing should start while you're renovating, not after you finish. A well-designed logo is imperative to reinforcing your theme, and who you are. If graphic design is not your forte
consider outsourcing the creation of the perfect logo for your bar. Once you get the visual representation of your brand solidified, it's time to start promoting. Word of mouth, the local newspaper, and flyers are a great place to start, but the Internet and social media are going to be your best friend. Technology has made your job a little easier than it might've been 30 years ago—if you're not great with social media, you should probably hire someone who is (or maybe you have a teenager/college kid in your family who can help you out).
Instagram is the new newspaper and a great place to spend money on advertising, but it's also a great way to bring your concept to the internet. Create a Hashtag unique to your establishment, and encourage patrons to tag you in their pictures. You can feature photos of your food, drinks, and the space.
Create a Facebook Page and host events that you can get your friends to invite their friends to (great for your grand opening). This is also a great place to generate hype about specials and discounts.