KFC, which plans to launch nationwide delivery later this year, contributed to strong sales growth at parent company Yum Brands Inc., which reported global same-store sales growth of 4% for the first quarter. Yum CEO Greg Creed said KFC's strong numbers were driven by strong results in international markets, including double-digit same-store gains in Japan and Indonesia.
"This global powerhouse saw widespread strength, coupled with standout performances in some of our larger markets," Creed told investors during a Wednesday morning conference call.
In the U.S., Creed said KFC delivery is now available in 2,200 restaurants through Grubhub. He said most orders are coming at dinner, where larger family packs are popular. He called the KFC classic bucket an "incredible delivery device" as food shows up piping hot.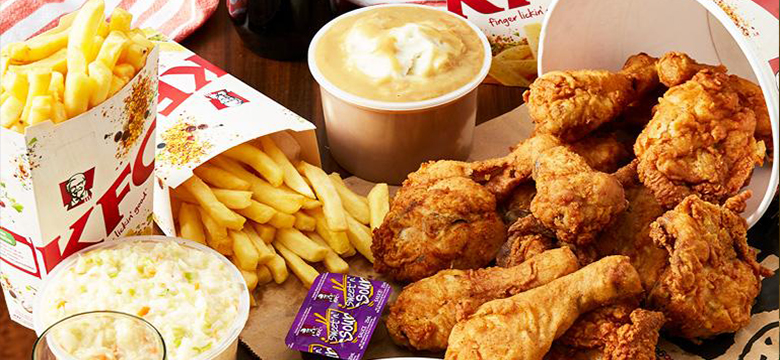 "I always jokingly say I think the Colonel 60 years ago invented the bucket realizing one day we'd delivery it.  It's the perfect delivery vehicle," he said. KFC's same-store sales grew 5% globally and 2% in the U.S. for the quarter March 31.
Sales in the U.S. were driven by value promotions such as offering the 1-pound KFC Famous Bowl for $3 and a 2 for $3 Chicken Littles deal. The average Chicken Little price is $1.81, KFC representatives said when the deal launched earlier this year. Louisville, Ky.-based KFC closed the quarter with 22,886 restaurants worldwide.