Contrary to the usual food businesses that might just get a pass if they serve decent tasting food for an affordable price, a sushi business has to go the extra mile to ensure their customers keep coming back. For the most part, sushi diners are quite picky. They would be willing to pay the extra dollars for "good sushi" rolls – the ones that are expertly crafted that is.
A sushi restaurant may offer other Japanese or Asian cuisine for its customers. It may also provide a special sushi bar so that interested customers can watch as their sushi is prepared. As a business, a sushi restaurant can scale up or down, serving as a small and modest eatery or as a fancier and more expensive restaurant.
Who is this business right for?
Obviously, this business is perfect for those who love sushi. It is also a good fit for anyone who has had restaurant management experience or other related restaurant experience that may help you in serving customers and otherwise running the shop.
What happens during a typical day at a sushi restaurant?
Despite its focus on sushi, the daily activities of this business are similar to those of any restaurant. Any given day is spent receiving and preparing food and drinks, coordinating employees, serving customers, and then cleaning the restaurant at the end of the night. You may use downtime you have to manage money and to advertise your business, especially on social media.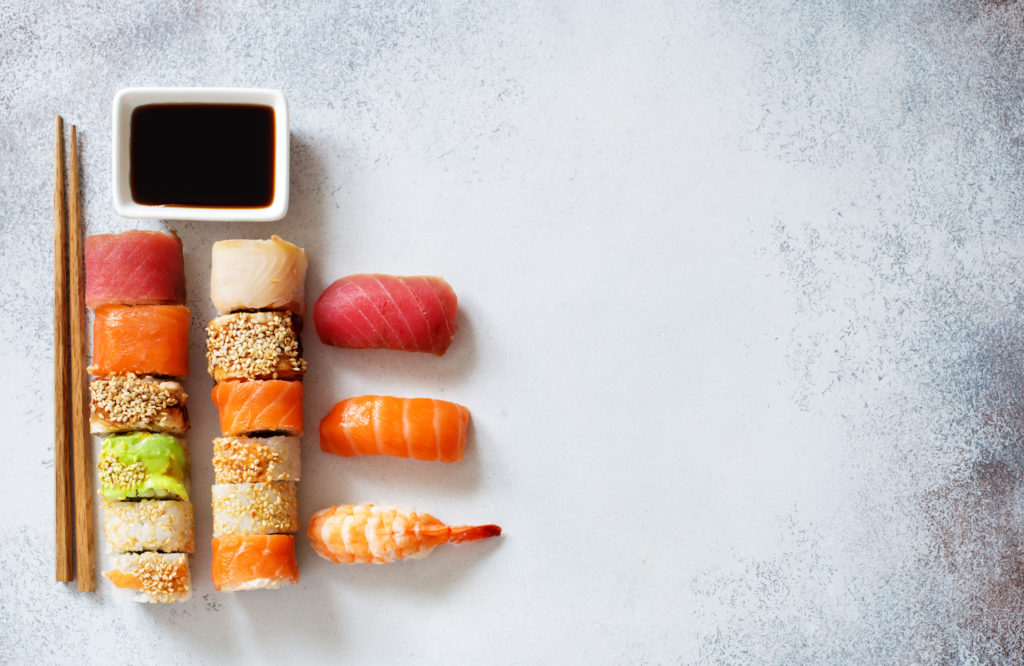 What is the target market?
It's a bit obvious, but your best customers will be those who love sushi. These are the customers who will best appreciate the diversity of your menu and the care with which you create the sushi. Additionally, these customers will typically be your best word-of-mouth advertisement.
How does a sushi restaurant make money?
A sushi restaurant makes money by charging customers for the act of preparing and serving sushi. Your restaurant may also make money by selling other dishes and/or selling alcohol.
What are some skills and experiences that will help you build a successful sushi restaurant?
Like any restaurant, a sushi business is built on its workers. It will help build your business if you are able to recruit managers, servers, and chefs that have experience in the service and sushi industries. Your own previous successes as a manager can help your restaurant succeed quickly, and a knowledge of Japan and Japanese culture can help you make your restaurant feel more "authentic" for your customers.
What are the costs involved in opening a sushi restaurant?
The start-up costs can vary depending on whether you are leasing or purchasing land. If you are leasing land, a median assumption of cost for starting your restaurant is $280,000. The largest parts of this are $140,000 to construct a building, $75,000 for kitchen and bar equipment, and $20,000 for the technology to process orders and payments. It may cost $20,000 or more to provide the relevant furniture you need. Other assorted costs include about $10,000 for your initial food and drink supply and about $12,000 on relevant insurance, licenses, and permits. The first month of utilities will be about $3,000.

What are the steps to start a sushi restaurant?
Once you're ready to start your sushi restaurant, follow these steps to ensure that your business is legally compliant and avoid wasting time and money as your business grows:
STEP 1: Plan your Business
A clear plan is essential for success as an entrepreneur. A few important topics to consider are:
What are the initial costs?
Who is your target market?
How long it will take you to break even?
What will you name your business?
Choosing the right name is very important. We recommend checking if the business name you choose is available as a web domain and securing it early so no one else can take it.
How to keep customers coming backConsider implementing some form of customer loyalty program. This makes customers feel valued and keeps them coming back. Try to get local ingredients when you can and advertise this fact: it makes your business seem more connected to the community. Finally, consider using online apps such as Open Table to allow customers to make reservations online. This saves time and is particularly attractive to Millennial customers.
EARNING POTENTIAL
How much can you charge customers?
While the exact prices may vary, a normal roll of sushi costs an average of $6.50, whereas specialty rolls are an average of $12.60. If your restaurant charges alcohol, those prices will vary based on alcohol type, alcohol amount, and alcohol brand.
What are the ongoing expenses for a sushi restaurant?
Your exact ongoing expenses will vary based on factors such as restaurant location, size, and amount of staff. For instance, you may be paying a $10,000 a month lease, $2,500 a month in utilities, $8,000 a month in food and beverages, and $10,000 a month for the salary of a small staff.
How much profit can a sushi restaurant make?
The average profit of a restaurant is a little over $82,000. With that being said, your own profit may be much greater if you offer unique dishes and experiences that your community cannot find anywhere else.