While there are non-commercial smallware available, it is advised not to purchase them as they will not be able to withstand being used in a commercial kitchen. Within a few months you will have to purchase more and this could costly, while commercial smallware is sturdier and will save you money in the end. Commercial smallware is also able to withstand the test of repeatedly cleaning.
While purchasing new restaurant quality smallwares may not be in your budget, you could look into investing in quality used smallwares. Most times you will find within restaurant supply stores that they offer used and refurbished smallwares and much lower costs.
Making your purchases of smallware please keep in mind the size of your restaurant so that you purchase smallware in the correct sizes. With a bigger restaurant comes the need for larger pots and pans, as with a smaller restaurant can get away with much smaller pots and pans. Purchasing refurbished or used smallware make sure you are getting the best quality item, to ensure it will last awhile. Only buy as much smallware as you think your restaurant will need, there is no need to purchase more than what you will initially use.
" How Many Smallwares Should I Purchase?" If you purchase the right amount of smallwares in the beginning you can avoid running out of cutlery or glassware. Purchasing the right amount of smallwares not only prevents you from running out of the tools and smallwares, but it also can save you lots of money. But what is the right amount? Different successful restaurants may each have their own formula which they believe works best for them. There has yet to be a proven rule of thumb method. Some restaurant owners can offer useful tips for you:
Sauté Station
Essential : turners, sauté pans, cutting boards, knives
Organization of this fast-paced station is important for timely preparation. Provide your chef with a dedicated prep table that places ingredients, seasonings and smallwares within reach.
Adhere to a color-coded smallware system to ensure allergen-free meals are prepared in a safe manner. Magnetic strips are not just for knives anymore – utilize kitchen walls to store stainless steel utensils, spice containers, kitchen shears and more.
Grill Station
Essentials: sturdy kitchen utensils such as tongs, steak weights, turners, grill brushes and sauce mops. Keep extra prep tools on hand to push through a rush period without stopping to look for misplaced items or to wash dirtied utensils.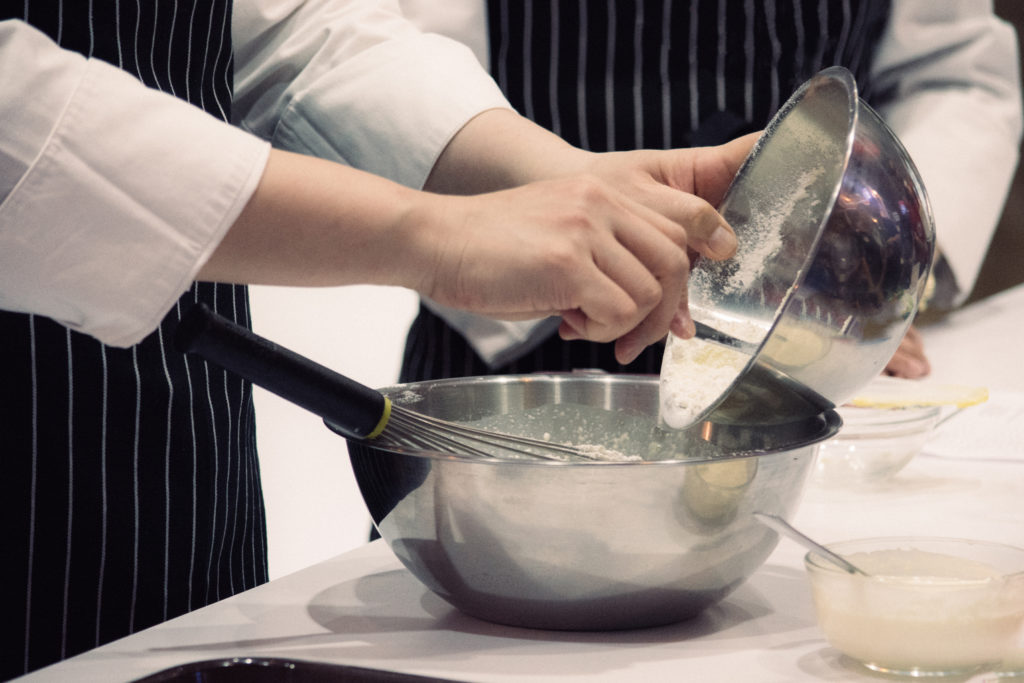 Fry Station
Essentials: fry baskets, tongs, mixing bowls, thermometer, mitts
The fry station is one of the busiest areas in many commercial kitchens and should include products for breading and for hold fried foods after cooking.
Situate a dedicated refrigerator or freezer near the fryer for quick and easy access to ingredients. Place necessary smallwares within reach to make this prep area extremely functional and efficient for your employees.
Dishwashing Station
Essentials: sponges, dish racks, hot water thermometers, scrapers, brushes, aprons
Stock a sufficient supply of cleaning products to ensure your staff is fully equipped. It is necessary to understand regulations regarding health code requirements for foodservice dishwashing areas.